Get Business Administration help
Discussions and homework support for your
Business Administration Class
Business Reports and Proposals: Informal Reports
Reporting in the Digital-Age Workplace
Routine reports keep managers informed about completed tasks, projects, and work in progress.
Reports help executives sift through huge amounts of digital and other data.
Report findings may be presented orally in meetings or shared digitally in e-mail messages, PDF files, or slide decks.
Three Main Purposes of Business Reports
Convey information
Answer questions
Solve problems
Characteristics of Business Reports
Informational reports

Present data without analysis or recommendations
Are routine and often periodic

Analytical reports
Provide data or findings, analyses, and conclusions
May also supply recommendations
Intend to persuade readers
Audience Analysis and Report Organization
Direct Strategy
Readers
are informed
are supportive
want results first
Indirect Strategy
Readers
need to be educated
need to be persuaded
may be disappointed or hostile
Report Writing Style
Friendly, casual tone
First-person pronouns, contractions
Shorter sentences, familiar words
Conversational language
Emphasis on objectivity, accuracy, fairness
Professional distance between writer and reader
May use third person (the researcher) and passive voice
Absence of humor, figures of speech, "editorializing"
Learning Outcome 2
Describe typical report formats and understand the significance of effective headings.
Report Formats
Digital Formats and PDF Files
Digital slide decks
Infographics
E-Mail and Memo Format
Forms and Templates
Letter Format
Manuscript Format
Informal Reports– Letter Format
Tips for Letter Reports:
Use letter format for short, informal reports sent to outsiders.
Organize the facts section into logical divisions identified by consistent headings.
Single-space the body.
Double-space between paragraphs.
Leave one or two blank lines above each side heading.
Create side margins of 1 to 1¼ inches.
Add a second-page heading, if necessary, consisting of the addressee's name, the date, and the page number.
Tips for Memo Reports:
Use memo format for short (ten or fewer pages) informal reports within an organization.
Leave side margins of 1 to 1¼ inches.
Sign your initials on the From line on hard copies.
Consider attaching the memo to a cover e-mail for delivery.
Tips for E-Mail and Memo Reports:
Chunk similar information into groups for quick comprehension.
Use concise headings to quickly identify groups.
Informal Reports– Digital Formats and PDF Files
PDF documents are a popular delivery format.
Some reports are animated and may be hyperlinked to other content.
Slide presentations can be converted to video.
Slide decks are a condensed image-rich format not intended for verbal delivery.
Types of Headings
Functional Headings
Executive Summary
Introduction
Findings
Discussion
Talking Headings
The Best Business Laptop Money Can Buy
Will Smartphones Replace PCs?
Texting: The New Smoking Gun
What's New in Social Media?
Types of Headings
Combination Headings
Background: How Apple Won
Personnel: The Savvy Workforce
Production Costs: The Investment Is Paying Off
Production Costs: The Investment Is Paying Off
Write short but clear headings.
Experiment with wording that tells who, what, when, where, why, and how.
Include at least one heading per report page.
Try to create headings that are parallel.
Construct a hierarchy of heading levels using placement, size, and font.
Don't use more than three heading levels.
Levels of Report Headings
Learning Outcome 3
Identify the problem the report addresses, define the report purpose, and collect significant secondary and primary information to solve the problem.
Determine the Problem and Purpose
Problem Statement:
What can we do about problem X?
Statement of Purpose:
To recommend a plan for solving problem X.
Collect Information From Secondary and Primary Sources
Good reports are based on solid, accurate, and verifiable facts from sources such as
Company records
               printed and digital files
Printed materials
books, newspapers, journals
Digital resources online
databanks, websites, social media, blogs
Observation
colleagues, supervisors, customers, competitors
Surveys and questionnaires
customer feedback
Interviews
experts, target population
Learning Outcome 4
Prepare short informational reports that describe routine tasks.
Trip, Convention, and Conference Reports
Identify the event (name, date, and location).
Preview the topics to be discussed.
Use headings and bullets to enhance readability.
Summarize the main topics that might benefit others in the organization.
Express appreciation.
Mention the value of the trip or event.
Offer to share the information.
Submit itemized expenses, if requested, separately.
Progress, or Interim, Reports
Specify the purpose and nature of the project.
Provide background information if necessary to inform the reader.
Describe the work completed thus far.
Explain the work currently in progress, including names, activities, methods used, and locations.
Minutes of Meetings
Begin with the group's name, date, time, and place of meeting.
Identify the names of attendees and absentees.
State whether the previous minutes were approved or revised.
Record briefly the discussions of old business, new business, announcements, and committee reports.
Include the precise wording of motions.
Conclude with the name of the person recording the minutes.
Record the votes and actions taken.
Include a signature on formal minutes.
Summaries
State the main idea or purpose of the summary.
Highlight the research methods, findings, conclusions, and recommendations.
Omit illustrations, examples, and references.
Organize for readability by including headings and bulleted or enumerated lists.
If requested, include your reaction or overall evaluation of the document.
Learning Outcome 5
Prepare short analytical reports that solve business problems.
Justification / Recommendation Reports
Explain the problem or need briefly.
Announce the recommendation, solution, or action concisely and
with action verbs.
Explain more fully the benefits of the recommendation or steps necessary to solve the problem.
Include a discussion of pros, cons, and costs.
Conclude with a summary specifying the recommendation and necessary action.
Refer to the problem in general terms in the subject line or title.
Describe the problem or need your recommendation addresses.
Use specific examples, supporting statistics, and authoritative quotations to lend credibility.
Discuss alternative solutions, beginning with the least likely to succeed.
Present the most promising alternative (your recommendation) last.
Show how the advantages of your recommendation outweigh its disadvantages.
Summarize your recommendation. Specify the action it requires, if appropriate.
Ask for authorization to proceed, if necessary.
Feasibility Reports
Announce your decision immediately
Provide a description of the background and problem necessitating the proposal.
Discuss the benefits of the proposal.
Describe the problems that may result.
Calculate the costs associated with the proposal.
Show the time frame necessary for implementing the proposal.
Yardstick Reports
Describe the problem or need.
Explain possible solutions and alternatives.
Establish criteria for comparing the alternatives.
Tell how the criteria were selected or developed.
Discuss and evaluate each alternative in terms of the criteria.
Draw conclusions and make recommendations.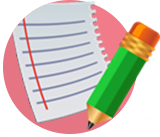 Stuck with a homework question?  Find quick answer to Accounting homeworks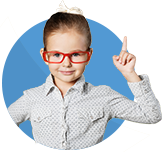 Need help understanding a concept? Ask our Accounting tutors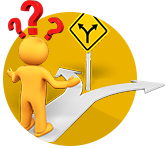 Get access to our databanks of Discussion questions and Exam questions
How We Safeguard Your Tutor Quality
All tutors are required to have relevant training and expertise in their specific fields before they are hired. Only qualified and experienced tutors can join our team

All tutors must pass our lengthy tests and complete intensive interview and selection process before they are accepted in our team
Prior to assisting our clients, tutors must complete comprehensive trainings and seminars to ensure they can adequately perform their functions
Interested in becoming a tutor with Online Class Ready?
Share your knowledge and make money doing it
1. Be your own boss
2. Work from home
3. Set your own schedule