Discussions and homework support for your
History Class
Black Women Abolition and Women's Rights
From Abolition to Women's Rights
Many women who were involved in abolition began to turn attention to their own needs as women.
The work that women did for abolition helped them gain experience in organizing, networking, lecturing, and fundraising.

These were skills that they used to push the Women's Rights Movement forward.

White women have been historically centered in this movement, but Black women were involved in working for abolition and women's rights.
They will demand many things including

property rights, equal protection under the law, equal education, and in time they will demand the vote
Harriet Tubman, 1822- 1913
Abolitionist, women's rights advocate, and suffragist
Escaped slavery then helped enslaved people to escape
Helped enslaved people escape through the Underground Railroad

Helped over 300 slaves escape to freedom
Worked for women's suffrage
Underground Railroad
Was neither a railroad nor underground
A series of safe houses and routes created to assist runaway slaves
Local groups helped fugitive slaves escape to freedom
Sojourner Truth, 1797-1883
Abolitionists, suffragists
Lived as a slave in NY
Escaped from slavery in 1826
Traveled and gave speeches on the condition of slaves and the lack of rights for women
Sarah Mapps Douglass, 1808 – 1882
Abolitionist (from an abolitionist family)

Philadelphia Female Anti-Slavery Society  '
Grimke sisters worked with her and were friends
Archives have letters between the friends

Teacher

Promoted education for girls as well as boys
Taught science and math (to girls too)

Female Literacy Association

Co-founder
Secretary for the association
Maria W. Stewart, 1803-1879
Abolitionist

Taught herself to read and write

Massachusetts General Colored Association

Her work was published in

The Liberator

Became a public speaker

Spoke in front of women and men

Was not in favor of Black Americans leaving for

Africa

American Colonization Society
Lucretia Mott, 1793-1880
Quaker

Leading abolitionist in Philadelphia

Helped establish the

American Anti-Slavery Society

 Also helped to create the

Female Anti-Slavery

Society
Elizabeth Cady Stanton, 1815 – 1902
Abolitionist and suffragist

Believed religion was leading cause of women's oppression

Published

The Woman's Bible

Reinterpreted scripture to show that women were not meant to be

submissive to men

Wrote "The Declaration of Sentiments" with a few other women at

the Seneca Falls Convention

Married an abolitionist and had seven children
Seneca Falls Convention, 1848
First convention of its kind in the U.S. (focused on women's rights)

200 women attended

Organized by Lucretia Mott and

Elizabeth Cady Stanton

Historians have used this as the

beginning of the

women's

suffrage movement
Women's Suffrage Begins, 1848
Declaration of Sentiments"

Written by Elizabeth Cady Stanton and co-authors

Written at the Seneca Falls Convention

Detailed the injustices endured by women in the U.S.

Included the demand for the right to vote

Suffrage:

the right to vote in political elections
The Declaration of Sentiments
Example of some of the demands:
He has never permitted her to exercise her inalienable right to the elective franchise.
He has compelled her to submit to laws, in the formation of which she had no voice.
He has withheld from her rights which are given to the most ignorant and degraded men—both natives and foreigners.
Having deprived her of this first right of a citizen, the elective franchise, thereby leaving her without representation in the halls of legislation, he has oppressed her on all sides.
He has made her, if married, in the eye of the law, civilly dead.
He has taken from her all right in property, even to the wages she earns.
Suffrage Movement
Began in 1848

Women gain the vote 72 years later

19

th

Amendment – 1920

Black women and men are prohibited from voting by local

and state practices. Violence and racism.

The Voting Rights Act of 1965 will help black men and

women exercise their right to vote.
Susan B. Anthony , 1820-1906
Abolitionist and suffragist

A leader in promoting women's rights in general

Born into a Quaker family

Never married

"Failure is Impossible"
Together
Met in 1851 at a convention

(Susan B. Anthony was not at the Seneca Falls Convention)

Revolution

– weekly newspaper

Established the: Women's New York State Temperance

Society

Formed the: National Woman Suffrage Association in 1869

Focused on the Vote after the Civil War

Most of their work was in educating people about the

importance of women gaining more rights as equal beings.
Stanton and Anthony
Worked to expand New York's Women's Property Law of 1848.

New York's Property Law of 1860:

Married women gained new rights:




Right to own property

Engage in business

Manage their finances

To sue and be sued

Joint custody of their children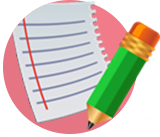 Stuck with a homework question?  Find quick answer to Accounting homeworks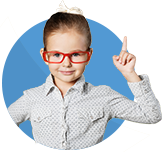 Need help understanding a concept? Ask our Accounting tutors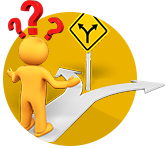 Get access to our databanks of Discussion questions and Exam questions
How We Safeguard Your Tutor Quality
All tutors are required to have relevant training and expertise in their specific fields before they are hired. Only qualified and experienced tutors can join our team

All tutors must pass our lengthy tests and complete intensive interview and selection process before they are accepted in our team
Prior to assisting our clients, tutors must complete comprehensive trainings and seminars to ensure they can adequately perform their functions
Interested in becoming a tutor with Online Class Ready?
Share your knowledge and make money doing it
1. Be your own boss
2. Work from home
3. Set your own schedule