Get Business Administration help
Discussions and homework support for your
Business Administration Class
Contemporary Workplace Communication:  Negative Messages
Goals in Communicating Negative News
Explaining clearly and completely
Projecting a professional image
Conveying empathy and sensitivity
Being fair and impartial
Maintaining friendly relations
Learning Outcome 2
Compare the techniques and ethics of the direct and indirect strategies in communicating unfavorable news.
Channels Used for Positive Messages
Direct Strategy
Indirect Strategy
When to Use the Direct Strategy
When the bad news is not damaging
When the receiver may overlook the bad news
When the organization or receiver prefers directness
When firmness is necessary
When to Use the Indirect Strategy
When the bad news is personally upsetting
When the bad news will provoke a hostile reaction
When the bad news threatens the customer relationship
When the bad news is unexpected
Comparing Strategies for Delivering Negative News
Direct Strategy
Bad News → Reasons → Closing
Indirect Strategy
Buffer → Reasons → Bad News → Closing
Four-Part Indirect Strategy for Bad News
Buffer
Open with a neutral but meaningful statement that does not mention the bad news.
Reasons
Explain the causes of the bad news before disclosing it.
Bad News
Reveal the bad news without emphasizing it. Provide an alternative or compromise, if possible.
Closing
End with a personalized, forward-looking, pleasant statement. Avoid referring to the bad news.
Learning Outcome 3
Explain the components of effective negative messages, including opening with a buffer, apologizing, showing empathy, presenting the reasons, cushioning the bad news, and closing pleasantly.
What Is a Buffer?
a device to reduce shock or pain
a neutral but meaningful statement that makes the reader continue reading
a concise, relevant opening that provides a natural transition to the explanation that follows
Various Buffer Types
Compliment
Appreciation
Agreement
Facts
Understanding
Best news
Apologizing
Apology defined: admission of blameworthiness and regret for an undesirable event
Apologies to customers are important if the company erred.
Apologies cost nothing, but they go a long way in soothing hard feelings.
Sincere apologies work and may even affect the bottom line.
Presenting the Reasons for the Negative News
Explain the reasons leading up to the denial.
Cite reader benefit or benefits to others, if relevant.
Explain the rationale behind your company's policy.
Choose positive words to keep the reader in a receptive mood.
Show fairness and serious intent.
Learning Outcome 4
Apply effective techniques for refusing typical requests or claims, as well as for presenting bad news to customers in print or online.
Saying No to Typical Requests and Claims
Requests for favors, money, information, and action
Claims from disappointed customers
Invitations
Serious problems with orders
Rate increases and price hikes
Credit refusals
Writing Plan for Refusing Typical Requests and Claims
Buffer
Start with a neutral statement, such as a compliment, appreciation, quick review of the facts, or an apology.
Include a key idea that acts as a transition to the reasons.
Reasons
Present valid reasons for the refusal.
Avoid words that create a negative tone.
Bad News
De-emphasize the bad news by using the passive voice, accentuating the positive, or implying a refusal.
Suggest a compromise, alternative, or substitute, when appropriate.
Closing
Renew good feelings with a positive statement.
Avoid referring to the bad news.
Including resale or sales promotion, if appropriate.
Look forward to continued business.
"Before" – Ineffective Refusal Message
Dear Mr. Diaz:
We regret to inform you that we cannot allow you to convert the lease payments you have been making on your Canon X1000 color copier toward its purchase, much as we would love to do. We understand that you have been making regular payments for the past 16 months.
Our established company policy prohibits such conversion of leasing monies. Perhaps you have noticed that we offer extremely low leasing and purchase prices. Obviously, these low prices would never be possible if we agreed to many proposals such as yours.
Because we're striving to stay in business, we cannot agree to your request asking us to convert all 16 months of rental payments toward the purchase of our popular new equipment.
It is our understanding, Mr. Diaz, that you have had the Canon X1000 color copier for 16 months, and you claim that it has been reliable and versatile. We would like to tell you about another Canon model–one that is perhaps closer to your limited budget.
Sincerely,
"After" – Improved Refusal Message
Dear Mr. Diaz:
We're happy to learn that you have enjoying the use of the Canon X1000 color copier you've been leasing for the past 16 months.
Like our many other customers, Mr. Diaz, you have discovered that Canon copiers supply remarkable versatility and reliability. One of the reasons we're able to offer these outstanding copiers at such low leasing rates and equally low purchase prices is that we maintain a slim profit margin. If our program included a provision for applying lease payments toward purchase prices, our overall prices would have to be higher.
Although lease payments cannot be credited toward purchase price, we can offer you other Canon models that are within your price range. The Canon 600 delivers the same reliability with nearly as many feature as the top-of-the-line Canon X1000. Please let us demonstrate the Canon 600 to your staff in your office, Mr. Diaz. Our representative,
Marcia Murphy, will call you during the week of April 15 to arrange
an appointment.
Sincerely,
Dealing With Disappointed Customers in Print
Call or e-mail the individual immediately.
Describe the problem and apologize.
Dealing With Disappointed Customers in Print
Explain the following:
Why the problem occurred
What you are doing to resolve it
How you will prevent it from happening again
Dealing With Disappointed Customers in Print
Promote goodwill by following up with a message that documents the phone call or e-mail message.
Responding by E-mail and in Hard Copy
Written messages are important in these situations:
When you cannot reach the customer personally
When you wish to confirm follow-up procedures
When you need to establish a record of the incident
When you want to promote good relations
Why Consumers Complain Online
Consumers may air their complaints on social networking sites (Facebook, Twitter, Angie's List, Yelp, and more) rather than calling customer service departments.
Internet sites such as Complaints.com or Ripoff Report enable customers to quickly share peeves about stores, products, and services.
Why Consumers Complain Online
Customers may receive faster responses to tweets than to customer service calls.
Griping in public may help other consumers avoid the same problems.
Public complaints can improve the complainer's leverage in solving a problem.
Sending a 140-character tweet is much easier than writing a complaint e-mail.
Managing Negative Posts and Reviews Online
What smart businesses do:
Verify the situation.
Respond quickly and constructively.
Consider freebies.
Learn how to improve.
Accept the inevitable.
Learning Outcome 5
Describe and apply effective techniques for delivering bad news within organizations.
Managing Bad News Within Organizations
Telling the boss that something went wrong
Confronting an employee about poor performance
Announcing declining profits, lost contracts, harmful lawsuits, public relations controversies, and changes in policy
Delivering Bad News in Person
Decide whether the negative information is worth mentioning:
Leave trivial, noncriminal mistakes and one-time bad behaviors alone.
BUT: Report fraudulent travel claims, consistent hostile behavior, or failing projects.
Use the indirect strategy if you know the news will upset the receiver.
Announcing Bad News to Individuals or Groups
Explain past, present, and future.
Consider taking a colleague.
Think about timing.
Be patient with the reaction.
Prepare and rehearse.
Gather all the information.
Announcing Bad News to Employees
Low morale results when employees learn bad news through the grapevine or from media.
Managers explain the organization's side of the story honestly and promptly.
Smart organizations involved in a crisis usually communicate the news openly.
When bad news must be delivered to individuals, management may want to deliver bad news personally.
Organizations deliver bad news through multiple channels, print and digital.
Writing Plan for Announcing Bad News to Employees
BUFFER: Start with a neutral or positive statement that transitions to the reasons for the
bad news.
BAD NEWS: Position the bad news so that it doesn't stand out. Be positive, but don't sugarcoat the bad news.
REASONS: Explain the logic behind the bad news. Provide a rational explanation.
Use positive words. Show empathy.
CLOSING: Provide information about an alternative, if one exists. Describe what will happen next.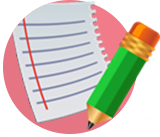 Stuck with a homework question?  Find quick answer to Accounting homeworks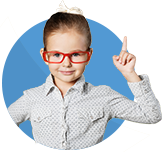 Need help understanding a concept? Ask our Accounting tutors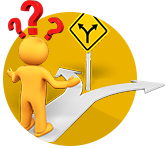 Get access to our databanks of Discussion questions and Exam questions
How We Safeguard Your Tutor Quality
All tutors are required to have relevant training and expertise in their specific fields before they are hired. Only qualified and experienced tutors can join our team

All tutors must pass our lengthy tests and complete intensive interview and selection process before they are accepted in our team
Prior to assisting our clients, tutors must complete comprehensive trainings and seminars to ensure they can adequately perform their functions
Interested in becoming a tutor with Online Class Ready?
Share your knowledge and make money doing it
1. Be your own boss
2. Work from home
3. Set your own schedule