Get Business Administration help
Discussions and homework support for your
Business Administration Class
Contemporary Workplace Communication:  Positive and Neutral Messages
Positive/Neutral Messages: Characteristics
Positive messages share the following traits:
Are routine and straightforward
Help workers conduct everyday business
Make up the bulk of workplace communication
Require solid writing skills
Channels Used for Positive Messages
E-mails
Memos
Letters
Social media networks
Blogs
IM and text messages
Understanding Business Letters
Are still the preferred channel for external communication in certain situations
Go to suppliers, government agencies, vendors, and customers
Encourage feedback
Project a favorable image of the organization
Promote future business
Understanding Business Letters
Provide a permanent record
Are confidential and formal
Accompany contracts
Explain terms
Share ideas
Negotiate agreements
Answer vendor questions
Maintain customer relations
Learning Outcome 2
Compose direct messages that make requests, respond to inquiries online and offline, and deliver step-by-step instructions.
Writing Plan for Direct Requests
Opening
Ask the most important question first or express a polite command (Please answer the following questions).
Avoid long explanations preceding the main idea.
Body
Explain the request logically and courteously.
List questions in numbered or bulleted form.
Use open-ended questions (What steps are necessary…) instead of yes-or-no questions (Will she complete her contractual obligation…).
Suggest reader benefits, if possible.
Closing
State specifically, and courteously, what action is to be taken.
Mention an end date, if necessary. Provide logical reasoning for the end date.
Make it easy for the receiver to respond.
Before Version of a Request E-Mail
To: Caitlin Roberts
From: Patrick Banerjee
Subject: New Policy
This e-mail is to inform you that I continue to receive disturbing reports about the misuse of e-mail by employees. In the course of the past three months, I have heard of facebooking, tweeting, and gaming. Excessive use of e-mail including downloads of videos is sapping our bandwidth and slowing down the entire system.
In view of the foregoing, I am herewith instructing your office that an e-mail policy to the staff is needed. By October 1 a rough draft of a policy should be forthcoming. At the very minimum it should inform each and every employee that e-mail is for business only.
Employees must be told that we reserve the right to monitor all messages. No videos should be in the e-mail system without a valid reason. And we should not be using company Internet access for facebooking, tweeting, and gaming. No way!
If you have any questions, do not hesitate to call.
After Version of a Request E-Mail
To: Caitlin Roberts
From: Patrick Banerjee
Subject: Please Draft Employee E-Mail Policy
Please draft a policy outlining appropriate e-mail use to employees.
We need a company e-mail policy because I have received reports of misuse including facebooking, tweeting, gaming, and video downloads. This misuse is sapping our bandwidth and slowing the system. Here are a few points that the policy should cover:
E-mail is for business only.
Internet access should not be used for facebooking, tweeting, shopping, and gaming.
Videos may be downloaded only for valid work-related purposes.
E-mail messages may be monitored.
Please submit a draft to me by October 1 because we hope to have a final policy completed by November 5. Call if you have questions.
Writing Plan for Response Messages
Subject Line
Summarize the main information from your reply. (A subject line is optional in letters.)
Use abbreviated style omitting articles (a, an, the).
Opening
Start directly by responding to the request with a summary statement.
Deliver the information that the reader wants.
When announcing good news, do so promptly.
Body
Provide additional information and details.
Use lists, tables, headings, bold, or italics to add emphasis and improve readability.
Try to promote your products and your organization to customers.
Closing
Add a concluding remark, summary, or offer of further assistance.
Avoid cliché endings (If you have any other questions, don't hesitate to call).
Be cordial.
Reacting to Customer Comments Online
Vocal individuals can start a firestorm of criticism or become powerful brand ambassadors championing certain products they love.
Companies must adopt strategies that help them decide when and in what ways to respond.
Decision trees and diagrams guide employees in responding to online posts.
Reacting to Customer Comments Online
Be positive.
Be transparent.
Be honest.
Be timely.
Be helpful.
Writing Plan for Instruction Messages
Subject Line
Summarize the content of the message.
Opening
Expand the subject line by stating the main idea concisely in a full sentence.
Body
Present the instructions in orderly steps.
Arrange the items vertically with numbers.
Begin each step with an action verb using the imperative mood (Sign and return the enclosed document).
Closing
Request a specific action, summarize the message, or present a closing thought.
Include a deadline and a reason, if appropriate.
Instruction Messages
To: Staff Members
From: k.warner@fiberco.com
Subject: New Procedure for Submitting Travel Expenses
Effective immediately, please follow this procedure for submitting your travel expenses:
Retain detailed itemized receipts for expenses of $25 or more.
Download the new Employee Expense Report form from our intranet.
Prepare the report within 30 days of your trip.
Submit to your manager.
By following this streamlined reporting procedure, you should receive your reimbursement within 60 days of submission.
Karen Warner
Human Resources
k.warner@fiberco.com
655-340-3320
Learning Outcome 3
Prepare messages that make direct claims and voice complaints, including online posts.
Writing Plan for a Direct Claim
Opening
Describe clearly the desired action.
State the remedy briefly when it is obvious (Please credit my Visa account).
Request an explanation when the remedy is not obvious (Please explain your policy . . .).
Body
Explain your claim.
Tell why it is justified.
Provide details describing the desired action.
Closing
End pleasantly with a goodwill statement.
Include an end date and action request, if appropriate.
Guidelines for Writing Online Reviews and Complaints
Establish your credibility.
Check posting rules.
Provide balanced reviews.
Consider the reach and permanence of posts.
Embrace transparency.
Accept offers for help.
Refuse payment for favorable critiques.
Learning Outcome 4
Write adjustment messages that salvage customers' trust and promote further business.
Three Goals in Adjustment Messages
Definition: When a company receives a claim and decides to respond favorably, the message is called an adjustment.
Rectifying the wrong, if one exists
Regaining the confidence of the customer
Promoting further business
Writing Plan for Adjustment Messages
Subject Line
Identify the previous correspondence and refer to the main topic.
Opening
Grant the request or announce the adjustment immediately.
Avoid sounding grudging or reluctant.
Body
Provide details about how you are complying with the request.
Try to regain the customer's confidence.
Explain how diligently your organization works to avoid disappointing customers.
Apologize, if appropriate, but don't admit negligence.
Don't use negative words (trouble, regret, misunderstanding, fault, error).
Avoid blaming customers–even when they may be at fault.
Don't blame individuals or departments within your organization. 
Avoid making unrealistic promises; you can't guarantee that the situation will never recur.
Closing
Express appreciation that the customer wrote.
End positively with a forward-looking thought perhaps suggesting future business relations.
Avoid referring to unpleasantness by mentioning again what went wrong.
Learning Outcome 5
Craft special messages that foster goodwill and convey kindness.
The Five Ss of Goodwill Messages
Keep it short
Be selfless
Be specific
Be sincere
Be spontaneous
Saying Thank You
Written notes showing appreciation and expressing thanks are appreciated by their receivers.
Thank-you notes are typically short messages written on notepaper.
More formal letters of appreciation may be written for kindnesses performed, a job well done, and for hospitality.
Businesspeople build goodwill by thanking others gracefully.
Send a brief note expressing your appreciation.
Tell how good the message made you feel.
Accept praise graciously. Don't make belittling statements. (I'm not really deserving of that).
Using E-Mail for Goodwill Messages
Depending on your relationship with the receiver, sending a goodwill message by e-mail is acceptable.
An e-mail may precede a phone call or a handwritten message.
Handwritten notes are most impressive because they remain and can be savored. E-mail is quickly forgotten.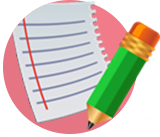 Stuck with a homework question?  Find quick answer to Accounting homeworks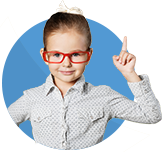 Need help understanding a concept? Ask our Accounting tutors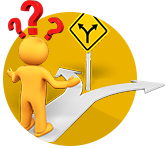 Get access to our databanks of Discussion questions and Exam questions
How We Safeguard Your Tutor Quality
All tutors are required to have relevant training and expertise in their specific fields before they are hired. Only qualified and experienced tutors can join our team

All tutors must pass our lengthy tests and complete intensive interview and selection process before they are accepted in our team
Prior to assisting our clients, tutors must complete comprehensive trainings and seminars to ensure they can adequately perform their functions
Interested in becoming a tutor with Online Class Ready?
Share your knowledge and make money doing it
1. Be your own boss
2. Work from home
3. Set your own schedule