Get Business Administration help
Discussions and homework support for your
Business Administration Class
Employment Communication: Interviewing and Follow Up
Job Interviewing Can Be Stressful and Scary.
You can reduce your anxieties and ace an interview by
learning what to expect
preparing thoroughly
Latest Trends in Interviewing
Early-stage screening by technology

Telephone and webcam interviews early on weed out unsuitable candidates.

Longer, multiple interviews

Employers are taking nearly twice as longto hire people as they didin the past.

On-the-spot interviewing

Savvy candidates keep PDFs of their résumés and credentials on theirsmart devices.
Psychometric and skills tests

 Employers give psychological tests to reveal a candidate's strengths; they may require presentations and projects mimicking on-the-job tasks.

Behavioral and situational questions

 Hot trends include requests that begin with "Tell me about a time when you. . . "  or questions that pose what-if situation about issues that could arise on the job.

Group interviews

Employers may interview many candidates together, or multiple hiring managers may interview one candidate individually.
Goals of the Job Applicant
To convince the employer of your potential
To expand on the information in your résumé
To evaluate the organization as a potential workplace
To learn more about the job and the company
To decide whether the job suits your career goals
Goals of the Recruiter
To assess your abilities in relation to the position requirements
To discuss your training, experience, and qualifications in detail
To see what drives and motivates you
To decide whether you would fit into the organization
Six Stages of the Hiring Process
Application
Initial Screening (Telephone or One-Way Video)
Possible Secondary Screening (Telephone or One-Way Video)
Proposal to Hiring Manager for Preview
Hiring Interview (Face-to-Face or Two-Way Video)
Offer
Two Types of Employment Interviews
Screening
Goal: To weed out unqualified candidates
Types: Telephone (most often), online, job fairs
Hiring / Placement
Goal: To evaluate candidates' motivation and suitability for the job
Types: One-on-one, panel, group, sequential, video (one-way or two-way)
Preparing for a Video Interview
Do your homework.
Using the Internet, learn all you can about the company, its competitors,
Check your tech.
Know how the webcam and microphone work to ensure clear audio and video. Position the camera at eye level.
Plan your answers.
For one-way interviews, prepare perfect responses to the questions.
For two-way interviews, practice until you can look into the camera and answer flawlessly.
Control your room.
Place a light behind your computer to avoid shadows.
Use an attractive and quiet room.
Avoid distractions: barking dogs, crying children, flushing toilets, or ringing phones.
Dress to impress.
Be well groomed on camera as you would be in a face-to-face interview. Wear a suit when interviewing for a professional position.
Avoid distracting prints, overly bright colors, and loud jewelry.
Practice, practice, practice!
Know your answers well enough to be natural and comfortable in saying them, but avoid sounding mechanical.
This requires lots and lots of practice.
Be the best you can be.
Sit up straight.
Look interested by leaning forward slightly.
Don't let your eyes drop, suggesting you are reading from a script. Don't mumble or fidget.
Focus on answers and stories that show why you are the best fit for the job.
Learning Outcome 2
Know what to do before an interview, including ensuring professional phone techniques, researching the target company, rehearsing success stories, cleaning up digital dirt, and fighting fear.
Before the Interview
Ensuring Professional Phone Etiquette
Make sure your voice mail greeting is concise and professional.
Tell family members or roommates how to answer; don't let children take the call.
Don't answer cell calls unless you are prepared to talk.
Use voice mail to screen calls so that you are organized and ready for the conversation.
Making the First Conversation Impressive
Keep a list on your cell phone or near your landline of positions applied for.
Treat any call like an interview: be professional, businesslike, enthusiastic.
Have your résumé, reference list, calendar, and notepad handy.
Before you hang up, confirm the date, time, and address of your interview.
Verify the spelling of the caller's name.
Researching the Target Company
Search the company's website, news sources, trade journals, and industry directories.
Learn about the company's history, mission, goals, size, locations, number of employees.
Learn about its customers, competitors, culture, and reputation in the community.
Check the company's social media presence; read updates, responses, and other posts.
Try to connect with someone currently employed.
Prepare and Practice
Rehearse success stories.
Clean up any digital dirt.
Remove questionable content.
Be selective about your list of friends.
Don't discuss your job search on social media if you are still employed.
Choosing Attire, Traveling, and Arriving
Allow plenty of time to groom and dress.
Arrive 5 or 10 minutes early.
Don't smoke, eat anything smelly, or load up on perfume.
Be courteous and congenial to everyone.
Greet the interviewer confidently; be at ease and unrushed.
Fighting Fear
Practice answering questions in mock interviews.
Prepare thoroughly. Those who wing it suffer the worst butterflies.
Understand the process.
Dress professionally to feel confident!
Breathe deeply.
Remember that an interview is a two-way street.
Learning Outcome 3
Explain what to do during an interview, including controlling nonverbal messages and answering typical interview questions.
During the Interview
Sending Positive Nonverbal Messages and Acting Professionally
Control your body movements.
Exhibit good posture.
Practice appropriate eye contact.
Use gestures effectively.
Smile enough and listen attentively.
Turn off all electronic devices.
Don't chew gum.
Sound enthusiastic, and interested—but sincere.
Avoid empty words: um, uh, like, basically.
Be confident, but not cocky.
Questions to Get Acquainted
Tell me about yourself.

I have completed a ___ degree with a major in ___. Recently I worked for ___ as a ___. Before that I worked for ___ as a ___. My strengths are ___ (interpersonal) and ___ (technical).

What do you like to do in your spare time?
What was your college major?
What are your greatest strengths?
Do you prefer to work by yourself or with others? Why?
Questions to Gauge Your Interest
What interests you about our products (services)?
Why do you want to work here?
Why are you interested in this position?
What do you know about our company?
Questions About Your Experience and Accomplishments
Why should we hire you when we have applicants with more experience or better credentials?
Describe the most rewarding experience of your career so far.
Tell me about your computer skills.
Why did you leave your last position?
Questions About the Future
Where do you expect to be in five (or ten) years from now?
How do you keep current with what is happening in your profession?
How do you think you can contribute to this company?
Do you plan to continue your education?
Challenging Questions
How would your former (or current) supervisor describe you as an employee?
Describe your ideal work environment.
What is your greatest weakness?
How do you define success?
Questions About Salary
Are you willing to take a pay cut?
How much do you presently make?
How much money do you expect to earn within the next ten years?
What salary are you looking for?
Situational Question
If you were aware that a coworker was falsifying data, what would you do?
Behavioral Question
Describe a time when you solved a difficult problem.
Using the STAR Technique to Answer Behavioral Interview Questions
Situation: Briefly explain the background and context of a situation. What happened? When? Where?
Task: Describe the problem. What needed to be done? Why?
Action: What did you do? How? What skills or tools did you use?
Results: Explain the results: savings, greater efficiency. Try to quantify.
Illegal and Inappropriate Questions
What is your marital status? Are you married?
Do you have any disabilities?
How old are you? What is your date of birth?
How could you respond to illegal questions?
Asking Your Own Questions
What will my duties be?
What training programs are available?
Is travel required in this position?
Who would be my immediate supervisor?
Ending Positively
Summarize your strongest qualifications.
Show enthusiasm for obtaining this position.
Ask what action will follow.
Thank the interviewer.
Ask for the interviewer's business card.
Most Outrageous Interview Behavior
Provided detailed listing of how previous employer angered the candidate
Hugged hiring manager at the end of the interview
Ate all the candy from the candy bowl while trying to answer questions
Blew her nose and lined up the used tissue on the table in front of her
Threw his beer can in the outside trashcan before coming into office
Had a friend come in and ask "HOW MUCH LONGER?"
Learning Outcome 4
Describe what to do after an interview, including thanking the interviewer, contacting references, and writing follow-up messages.
After the Interview
Write a thank-you message to each interviewer.
Contact your references.
Follow up with a call if you hear nothing after five days.
Learning Outcome 5
Prepare additional employment documents such as applications, rejection follow-up messages, acceptance messages, and resignation letters.
Preparing Additional Employment Documents
Application forms: Keep a digital record or card listing your vital data so that you can fill in applications accurately.
Application or résumé follow-up: Consider sending a follow-up message if your résumé or application generates no response within a reasonable time.
Rejection follow-up: Consider a follow-up message if you didn't get the job.
Acceptance message: If you do get the job, send a message confirming details of the offer.
Job rejection message: If you must turn down a job offer, show professionalism by writing a sincere message.
Resignation message: When leaving a job, send a tactful and gracious message documenting your resignation.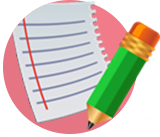 Stuck with a homework question?  Find quick answer to Accounting homeworks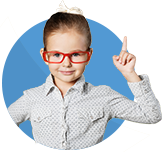 Need help understanding a concept? Ask our Accounting tutors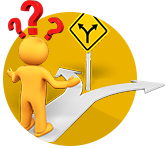 Get access to our databanks of Discussion questions and Exam questions
How We Safeguard Your Tutor Quality
All tutors are required to have relevant training and expertise in their specific fields before they are hired. Only qualified and experienced tutors can join our team

All tutors must pass our lengthy tests and complete intensive interview and selection process before they are accepted in our team
Prior to assisting our clients, tutors must complete comprehensive trainings and seminars to ensure they can adequately perform their functions
Interested in becoming a tutor with Online Class Ready?
Share your knowledge and make money doing it
1. Be your own boss
2. Work from home
3. Set your own schedule