Get Business Administration help
Discussions and homework support for your
Business Administration Class
Job Search, Resume and Cover Messages
Latest Trends in Job Searching and Résumés
Mobile technologies are on the rise.
Networking–it's whom you know.
Communication and interpersonal skills are in high demand.
Social media presence is a must.
It's all digital.
Résumés must please scanners and skimmers.
Latest Trends in Job Searching and Résumés
Organizations bet on technology.

Big and medium-sized companies use applicant tracking systems (ATS).

It's an employers' market.

Employers want candidates who add value to their organizations. Jobs are more short-lived; people are constantly relearning and retraining.

The résumé is not dead.

Every job hunter still needs a résumé even though it may come after the candidate has established a real-world relationship. It may be read digitally rather than in print.
Preparing to Search for a Job
Analyze Yourself
Identify your interests and goals.
Assess your qualifications.
Explore career opportunities.
Develop a Job-Search Strategy
Search the open job market.
Pursue the hidden job market.
Cultivate your online presence.
Build your personal brand.
Network, network, network!
Create a Customized Résumé
Choose a résumé style.
Organize your info concisely.
Tailor your résumé to each position.
Optimize for digital technology.
Know the Hiring Process
Submit résumé, application, or e-portfolio.
Undergo screening and hiring interviews.
Accept offer or reevaluate your progress.
Explore Career Opportunities
Visit your campus career center.
Search for apps and help online.
Use your college library.
Take a summer job, internship, or part-time position.
Interview someone in your field.
Volunteer with a nonprofit.
Monitor the classified ads.
Join professional organizations.
Learning Outcome 2
Develop savvy search strategies by analyzing how job seekers find their jobs and how they use digital tools to explore the open job market.
How Do Recruiters Find Their Best Talent?
Referrals 78%
Social networks                56%
Intern hires 55%                                                   
Direct applications 46%
Outside recruiters 38%
Internet job boards 37%     
Mobile career sites 19%      
Searching the Open Job Market
Explore the big boards (Indeed, Career Builder, Monster).
Check company websites.
Search niche sites (Dice, Accountemps, GettingHired).
Use LinkedIn, other social networking sites, and mobile apps.
Check newspapers, especially for local jobs; attend career fairs.
Protecting Yourself Online
Use well-known sites.
Open separate e-mail account.
Don't reveal personal data.
Post privately if possible.
Keep careful records.
Don't include references.
Avoid responding to "blind" job posts.
Learning Outcome 3
Expand your job-search strategies by using both traditional and digital tools in pursuing the hidden job market.
Three-Step Plan to Build Your Personal Network
Step 1: Develop a contact list.
Current and former teachers
Family, friends, and friends of friends
Social networking contacts
College alumni
Current and former work colleagues
Your dentist, doctor, etc.
Step 2: Make contacts in person and online.
"Do you know of anyone else who might know of someone who might have an opening?"
"Hi, ____. I'm looking for a job, and I wonder if you could help me out. When could I come over to talk about it?"
"Do you know anyone who might have an opening for a person with my skills?"
Step 3: Follow up on your referrals.
"Hello. I'm ____, a friend of ____. He suggested that I ask you for help. I'm looking for a position as a ____, and he thought you might be willing to spare a few minutes to steer me in the right direction."
Creating Your Personal Brand
Create a tagline (e.g., Enthusiasm plus fresh skills).
Prepare an elevator speech.
Distribute a business card.
Build a powerful online presence.
Learning Outcome 4
Organize your qualifications and skills into effective résumé categories, and use that information to prepare a personalized LinkedIn profile.
Choosing a Résumé Style Appealing to Humans and ATS
Chronological Style
Focuses on experience
Favored by recruiters
Best for people with experience and steady career growth
However: This style is most popular with new grads.
Functional Style
Focuses on skills rather than past employment
Best for people with little experience, frequent job changes, different career areas, or employment gaps
However: This style is hard to write; recruiters may be suspicious.
Résumé Length
1 page – Nine or fewer years of experience
2 pages – Ten plus years of experience
3+ pages – Senior executives with many accomplishments
However: Make your résumé as long as needed to present your skills.
Résumé Categories
Main Heading
Keep it simple and uncluttered.
Your name on a line by itself
Address (optional) and phone number
Professional sounding e-mail address
Résumé Categories
Career Objective
If included, customize for the targeted position; be specific.
Poor: To obtain an entry-level position with a strong company where I can utilize my skills to their fullest in advancing my career in accounting.
Improved: To obtain a junior accountant position where my recent accounting and computer training can help an organization achieve its goals.
Summary of Qualifications
Provide 3 to 8 bulleted statements.
List your most impressive qualifications: experience, skills, education, and awards.
Customize the qualifications to fit the requirements of the targeted job.
Education
Name your degree, date of graduation, and institution.
List your major and GPA.
Give information about your studies, but don't inventory all your courses.
Work Experience
List your jobs. Start with the most recent.
Include employer's name, city, and state as well as dates of employment (month, year), and most significant job title.
Use action verbs to describe your experience.
Summarize and try to quantify your achievements.
Include nouns for the skills and keywords of the targeted position.
Capabilities and Skills
Highlight your technical skills. Mention ability to use Web applications, software programs, social media, and communication technology tools.
Emphasize your nontechnical skills. Give evidence of communication, management, and interpersonal skills. Employers want more than empty assurances.
Awards, Honors, and Activities
Show that you are well-rounded.
List awards and extra-curricular activities, especially if they demonstrate leadership, teamwork, reliability, initiative, and efficiency.
Final Tips
Don't include personal info such as birth date, marital status, height, weight, etc.
Consider whether it's necessary to include your home address.
Have references available but don't list them on your résumé.
Double-check for parallel phrasing.
Avoid personal pronouns.
Résumé—Final Tips
If you print, use quality paper and a quality printer.
Have a friend or colleague critique your résumé.
Proofread! Proofread! Proofread!
Poor Résumé
RÉSUMÉ OF
JENNIE JENKINS
3320 Lafayette Street, #12, San Leandro, CA 94561  jigglegirl@gmail.com
OBJECTIVE: An entry-level position where my proven communication, accounting, and administrative skills could be utilized in a path to management.
DEGREE from San Francisco State University, Broadcast Communication Arts, Bachelor of Arts. 3.2 in major.
EXPERIENCE
Apprentice KPFA – 94.1 in Berkeley, CA. Duties included scheduling studios. Also recruited staff. Some paperwork. Often given responsibility to act as production manager. 10/15 to present.
Pacifica House
Position of financial manager. Duties included payroll and benefits for employees of shelter. Was responsible for books, also for cash transactions. Took care of some donations. Expected to help raise funds. I prepared all payroll reports. Also petty cash. Chaotic. Underfunded.
Spring, 2017
               Worked one spring with Renaissance Rainbow, which is a performance arts troupe operating out of San Francisco. My duties included scheduling interviews with print and broadcast journalists. Was responsible for volunteers and publicity.
Other temporary positions
               Manpower, Inc. San Francisco. Worked at many different places as temp.
               2014-2017. Dohring Company. File clerk, receptionist, general duties.
               Other places. Good Earth Restaurant – server – 2013-2014
Personal
               Self-starter, can finish jobs without supervision.
               Marital status: single                                    Birth: 6/16/88
               Health: Excellent                                           Hobbies, Knitting, singing, like to read
               First Baptist Gospel Choir             Awards: Spirit Award, Oakland H.S.
               Dean's List, college, 2 semesters
Improved Résumé
Jennifer Marie Jenkins
3320 Lafayette Street, #12
San Leandro, CA 94561
(415) 781-5592
jennifer.jenkins@gmail.com
Objective: Administrative position involving accounting, employee benefits, customer service.
SUMMARY OF QUALIFICATIONS
Two years' experience in responsible administrative and accounting positions
Disciplined self-starter; able to work well without supervision
Proficient with PCs including Word 2016, Excel, and social media
Can be counted on to follow through on every detail until a task is successfully completed
BA degree, San Francisco State University
RELEVANT EXPERIENCE
Apprentice, Radio Production, KPFA – 94.1, Berkeley, CA
Schedule studios, recruit support staff, act as production manager
Process scripts, permissions, and logs for weekly productions
2017-18               Financial manager, The Pacific House (shelter), San Francisco, CA
Used computer to manage payroll, employee benefits for staff of 26
Completed all projects on time, despite chaotic environment
Managed agency's cash flow involving funder reimbursements, in-kind donations, and fund-raising
Processed all accounts payable and receivable, monthly and quarterly statistical reports for local, state, and federal funding agencies; oversaw petty cash
Designed flow sheet to track success of $35,000 fund-raising project2017
Publicity coordinator, Renaissance Rainbow (performance arts troupe), San Francisco, CA

Scheduled all media interviews, supervised volunteers
Coordinated publicity mailings for African-American Performance Arts Festival
2014-16               Temp positions, Manpower Temporary Services, San Francisco, CA
Developed customer service skills as telephone interviewer for
Dorhring Company
Maintained files, routed incoming telephone calls, input employee progress journals, prepared interoffice memos, recorded accounts payable checks, keyboarded accounts payable correspondence, learned e-mail systems and software programs in various assignments
EDUCATION
BA in Broadcast Communication Arts, San Francisco State Univ., 2014
GPA in major: 3.2
Dean's list, 2 semesters
Preparing a LinkedIn Résumé
Write a solid profile with a captivating headline.
Provide a professional photo.
Customize your public profile and URL.
Use specific keywords in your career summary.
Solicit recommendations.
Update your status regularly.
Learning Outcome 5
Enhance your job search and résumé by taking advantage of digital tools.
Maximizing the Rank of Your Résumé
Include specific keywords or keyword phrases.
Focus on nouns.
Keep the formatting simple.
Use variations of the job title.
Concentrate on the skills section.
Use conventional headings.
Showcase Your Qualifications in a Career E-Portfolio
Include relevant coursework.
Present work examples to show off your talent.
Display awards, certificates, reference letters.
Show career-specific résumé, cover message.
Link to digital files, websites, or projects that highlight your skills.
Video Résumé
A video résumé enables you to demonstrate public speaking, interpersonal, and technical skills.
Done well, it might give you an edge.
Done poorly, it could drop you from contention.
Reasons for Print-Based Résumés
Prepare one basic print-based traditional résumé. It will be useful for the following:
Distributing at job interviews
Sharing in person-to-person networking
Giving to recruiters at job fairs
When competing for a job that does not require electronic submissions
Customize your one basic résumé for various job applications and for your LinkedIn Profile.
Reasons for Print-Based Résumés
Why plain text?
Many organizations require plain text to avoid viruses and incompatibilities in word processing programs.
Plain text is useful for pasting into the blanks of résumé application forms online.
How to do it?
Just save your document as plain text (*.txt).
Adjust any resulting formatting changes or losses.
Ways to Submit Your Résumé
Word document
Plain text document
PDF document
Company database
Learning Outcome 6
Understand the value of cover messages and how to draft and submit a customized message to highlight your candidacy.
Do Cover Messages Still Matter?
A Jobvite study suggests less significance of cover messages for recruiters.
A Bloomberg survey suggests some hiring managers love cover messages; others ignore them.
Some employers like the additional information a cover message provides.
A well-crafted cover message showcases your special talents without relying on chronology.
Three Parts of a Cover Message
Opening – Captures attention, introduces the message, and identifies the position.
Body – Favorably presents the candidate and focuses on the employer's needs.
Closing – Requests an interview and motivates action.
How to Open a Cover Message
Opening
Possible Openings for Solicited Jobs
Refer to the name of an employee in the company.
Refer to the source of your information precisely.
Refer to the job title and describe how your qualifications fit the requirements.
Openings for Unsolicited Jobs
Demonstrate an interest in and knowledge of the reader's business.
Show how your special talents and background will benefit the company.
Body
Explain how your preparation and experience fill the job requirements.
Choose your strongest qualifications and show how they fit the targeted job.
Discuss relevant personal traits and include evidence to illustrate these traits.
Refer the reader to your résumé.
Closing
Ask confidently for an interview (not for the job!).
Tie your request to reader benefits, or review your strongest points.
Sound sincere and appreciative.
Make it easy to respond; tell when you can be reached.
Four Options for Submitting Your Résumé and Cover Message
Submit cover message and résumé within an e-mail; consider converting both to plain text to avoid formatting problems.
Send your cover message as an e-mail; attach your résumé (Word document, PDF, or plain text).
Send a short e-mail with both your cover letter and résumé attached.
Send your cover letter and résumé as printed documents by U.S. mail.
Final Tips for Creating Successful Cover Messages
Revise to avoid too many sentences beginning with "I," However, make sure the sentences sound natural.
Use a traditional letter style in block format.
As with your résumé, proofread several times and have a friend do so also!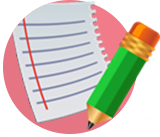 Stuck with a homework question?  Find quick answer to Accounting homeworks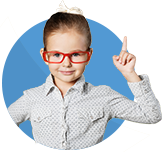 Need help understanding a concept? Ask our Accounting tutors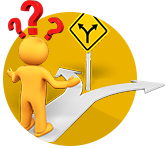 Get access to our databanks of Discussion questions and Exam questions
How We Safeguard Your Tutor Quality
All tutors are required to have relevant training and expertise in their specific fields before they are hired. Only qualified and experienced tutors can join our team

All tutors must pass our lengthy tests and complete intensive interview and selection process before they are accepted in our team
Prior to assisting our clients, tutors must complete comprehensive trainings and seminars to ensure they can adequately perform their functions
Interested in becoming a tutor with Online Class Ready?
Share your knowledge and make money doing it
1. Be your own boss
2. Work from home
3. Set your own schedule