Discussions and homework support for your
English Class
Persuasive Essay Writing Tips
Confused about how to write your persuasive essay? 
Below are some points to consider when you write your persuasive essay.
1. Is there a short catchy title?
2. Is the paper developed? (450 words or more of 4-5 paragraphs)
3. Is there a hook in the introduction? Is it connected to the thesis? Does the thesis clearly state the author's opinion on the topic? Is the introduction no longer than half the length of the body paragraphs?
4. Does each body paragraph have a clear topic sentence? Is the  topic sentence supported with general information first and then with specific detail and/or examples? Are there personal examples, ones you have read or heard about, or examples from society or culture? Can you include a statistic or any research? If there are three body paragraphs, each should be 125-150 words, and if there are two body paragraphs each must be 200 words or more.
5. Does the conclusion restate the thesis? Is there a final thought that is meaningful and/or interesting?
6. Are there transitions throughout your essay to assist with the organization of your ideas?
7. How's the grammar? Are the verb tenses mostly correct? Are you using simple present tense for general statements? Is passive voice used correctly? Are there examples of gerunds or infinitives, subjunctive, causatives etc?
8. What type of sentence structure is used? Is it very basic with simple sentences or are there varied sentence structures which are used correctly most of the time? Is punctuation mostly correct? How's the spelling?
9. Don't try something new in an essay that is being graded, but try to expand and stretch your abilities in your practice essays.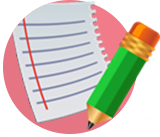 Stuck with a homework question?  Find quick answer to Accounting homeworks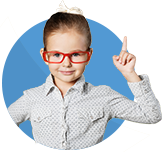 Need help understanding a concept? Ask our Accounting tutors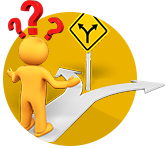 Get access to our databanks of Discussion questions and Exam questions
How We Safeguard Your Tutor Quality
All tutors are required to have relevant training and expertise in their specific fields before they are hired. Only qualified and experienced tutors can join our team

All tutors must pass our lengthy tests and complete intensive interview and selection process before they are accepted in our team
Prior to assisting our clients, tutors must complete comprehensive trainings and seminars to ensure they can adequately perform their functions
Interested in becoming a tutor with Online Class Ready?
Share your knowledge and make money doing it
1. Be your own boss
2. Work from home
3. Set your own schedule