Get Business Administration help
Discussions and homework support for your
Business Administration Class
Proposals and Formal Reports
Preparing Business Proposals
Definition:          A proposal is a written offer to solve problems, provide services, or sell equipment.
Importance:       Proposals can mean life or death for an organization.
Types:   Internal proposals are often justification and recommendation reports. 
               External proposals usually respond to Requests for Proposals (RFPs).
Components of Informal Proposals
Introduction
Background, problem, purpose
Proposal, plan, schedule
Staffing
Budget
Conclusion or authorization
Components of Formal Proposals
Title page
Table of contents
List of figures
Introduction of Body
Background, problem, purpose
Proposal, plan, schedule
Staffing
Budget
Authorization
Appendix
Copy of RFP (optional)
Letter of transmittal
Abstract or summary
Components of Informal Proposals
Introduction
Explain why the proposal is being written.
Highlight the writer's qualifications.
Strive for persuasive "hook" such as the following:
Extraordinary results
               Low costs, speedy results
               Remarkable resources
               Serious problem (a worry item)
Key issue or benefit
Background, Problem, and Purpose
Identify the problem and your goals.
For unsolicited proposals, describe an existing problem.
For solicited proposals, use the language of the RFP and show that you understand the problem.
Proposal, Plan, and Schedule
Present your plan for solving the problem.
Describe implementation and evaluation.
Outline a schedule of activities with a timetable.
Staffing
Explain the specific credentials and expertise of the key personnel for the project.
Show how your support staff and resources are superior.
Give clients exactly what they requested regarding staff, number of participants, and details.
Budget, Authorization
Itemize costs carefully because proposals are contracts.
Present a deadline for the bid figures.
Ask for approval, and make it easy to reply.
Learning Outcome 2
Describe the preparation of formal reports, including their components, work plan, organizational strategies, and editing.
Writing and Editing Formal Business Reports
Definition: A formal report is a document in which the writer analyzes findings, draws conclusions, and makes recommendations intended to solve a problem.
Formal reports are similar to formal proposals in:
Length
Organization
Serious tone
However, unlike proposals, formal reports do not make an offer or respond to an RFP.
Steps for Writing Formal Business Reports
Determine the purpose and scope of the report.
Anticipate the needs of the audience.
Decide on a work plan and appropriate research methods.
Conduct research using primary and secondary sources.
Organize, analyze, and draw conclusions.
Design graphics to clarify the report's message.
What to Review When Editing Formal Business Reports
Format
Consistency
Heading levels
Graphics
Accuracy
Mechanics
Learning Outcome 3
Collect primary and secondary information being careful to assess its credibility.
Gathering Information From Secondary Sources
Print Resources:
Books – rarely accessed by print catalog (mostly online)
Periodicals – print indexes (now electronic indexes)
Research Databases:
ABI/INFORM Complete (ProQuest)
JSTOR Business
LexisNexis Academic
Factiva (Dow Jones)
Business Source Premier (EBSCO)
Tips for Google Searching
Include quotation marks for exact words.
"job interview tips"
Add define when searching for a definition.
define networking
Add related to find similar sites.
related:nytimes.com
To show results with one of several choices, include OR in caps between words.
Super Bowl winner 2018 OR 2019
Include an asterisk as a wildcard to find an unknown word.
"A * saved is a * earned."
Use basic Boolian search strategies.
AND, OR, and NOT
Evaluating the Credibility of Internet Resources
Currency
What is the date of the Web article?
When was the website last updated?
Is anything out of date?
Authority
Who publishes or sponsors the page?
What makes the author an authority?
Is contact information available?
Content
Is the purpose of the site to entertain, inform, persuade, or sell?
Who is the intended audience?
How does the content compare with content elsewhere?
Accuracy
Do the facts seem reliable?
Do you find errors in spelling, grammar, and usage?
Can you detect bias?
Conducting Primary Research
Surveys (e.g., SurveyMonkey, SurveyGizmo, or FluidSurveys)
Interviews
Observation and experimentation
Learning Outcome 4
Identify the purposes and techniques of documentation in business reports as well as how to avoid plagiarism.
Documenting Information
Giving credit is ethical and offers these benefits:
Strengthens your argument
Protects you from charges of plagiarism
Instructs readers
Saves time
To avoid plagiarism, you must give credit whenever you use the following:
Another person's ideas, opinions, examples, or theory
Any facts, statistics, charts, and drawings that are not common knowledge
Another person's exact spoken or written words
Paraphrases of another person's spoken or written words
Visuals, images, and any kind of electronic media
Practice the fine art of paraphrasing:
Read the original material closely to comprehend its full meaning.
Write your own version without looking at the original.
Avoid repeating the grammatical structure of the original and merely replacing words
with synonyms.
Reread the original to be sure you covered the main points but did not borrow specific language.
When and How to Quote
Beware of overusing quotations.
Use direct quotations for three purposes only:
To provide objective background data and establish the severity of a problem as seen by experts
To repeat identical phrasing because of its precision, clarity, or aptness
To duplicate exact wording before discussing it.
Two Documentation Formats
Modern Language Association
Author's name and page (Smith 100) placed in text
Complete list of sources in Works Cited
American Psychological Association
Author's name, date of publication, and page number placed near the text reference (Jones, 2018, p. 99)
Complete list of sources in References
Learning Outcome 5
Convert report data into meaningful visual aids and graphics.
Creating Meaningful Visual Aids and Graphics
Graphics fulfill the following functions:
Clarify data
Create visual interest
Condense and simplify data
Make numerical data meaningful
Match the graphic to the objective:
Table – To show exact figures and values
Bar chart – To compare related items
Line chart – To demonstrate changes in quantitative data over time
Pie chart – To visualize a whole unit and the proportion of its components.
Flow chart – To display a process or procedure
Organization chart – To define a hierarchy of elements
Photograph, map, illustration – To create authenticity, to spotlight a location, and to show an item
in use
Learning Outcome 6
Describe the content of typical formal reports.
Formal Report Components: Front Matter
Cover and title page
Choose a professional binder or cover.
Balance the following parts on the title page:

Name of report in all caps
Receiver's name, title, and organization
Author's name, title, and organization
Date submitted
Letter or memo of transmittal
Announce the topic and explain who authorized it.
Briefly describe the project.
Highlight the findings, conclusions, and recommendations (if the receiver is supportive).
Close with appreciation for the assignment, follow-up actions, acknowledgment of help from others, or offers of assistance in answering questions.
Table of contents
Show the page number where each report heading begins in the text.
List of illustrations
Include tables, illustrations, or figures showing the title of each and its page number.
May place the list on the same page with the table of contents if both are small.
Executive Summary
To prepare an executive summary:

Look for strategic words and sentences.
Prepare an outline with headings for the purpose, findings, conclusions, and recommendations.
Fill in your outline.
Begin with the purpose: The purpose of this report is to…
Introduction
Describe events leading to the problem or need.
Explain the report topic and why it is important.
Clarify the scope, i.e. the boundaries of the report.
Identify who commissioned the report.
Include a literature review, especially in academic and scientific reports.
Explain secondary and primary sources; define key terms.
Formal Report Components: Body
Present your research findings or a solution to the initial problem.
Discuss, analyze, and interpret the findings in logical segments.
Use clear, descriptive headings.
Formal Report Components: Conclusions
Explain what the findings mean in relation to the report.
Draw conclusions based on the findings.
Formal Report Components: Recommendations
Strive for practical, reasonable, feasible, and ethical recommendations.
In enumerated lists, make recommendations (if requested).
Formal Report Components: Back Matter
Appendix
Include incidental or supporting materials not relevant to all readers.
Include such items as survey forms, copies of other reports, tables, large graphics, and correspondence.
Works Cited or References
List all references in Works Cited (MLA style) or in References (APA style).
Optionally include a bibliography showing all the works cited and perhaps consulted, arranged alphabetically.
Formal Report Components: Final Writing Tips
Allow sufficient time.
Finish collecting data before beginning to write.
Work from a good outline.
Provide a proper writing environment.
Use your computer features wisely.
Write rapidly; revise later– unless you prefer a more deliberate style.
Save difficult sections until you have gained confidence.
Use verb tenses consistently (the survey showed; the respondents said).
Generally avoid I and we.
Let the first draft sit.
Revise for clarity, coherence, and conciseness.
Proofread the final copy three times.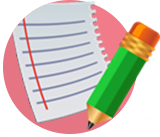 Stuck with a homework question?  Find quick answer to Accounting homeworks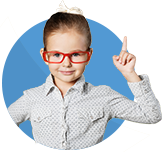 Need help understanding a concept? Ask our Accounting tutors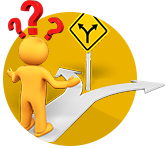 Get access to our databanks of Discussion questions and Exam questions
How We Safeguard Your Tutor Quality
All tutors are required to have relevant training and expertise in their specific fields before they are hired. Only qualified and experienced tutors can join our team

All tutors must pass our lengthy tests and complete intensive interview and selection process before they are accepted in our team
Prior to assisting our clients, tutors must complete comprehensive trainings and seminars to ensure they can adequately perform their functions
Interested in becoming a tutor with Online Class Ready?
Share your knowledge and make money doing it
1. Be your own boss
2. Work from home
3. Set your own schedule