Discussions and homework support for your
Capstone Class
Research Questions
Scientific
What are the anatomical, physiological, pathological, or epidemiological issues?
What body system are affected?
What happens at the cellular or genetic level?
Which chemical or biological issues are most important?
Analytical/ Mathematical
What are the economic issues involved?
Which economic theories or approaches best explain the issue?
What are the statistical facts related to the issue?
Which statistical processes give the best explanation or understanding of the issue
Cultural
Which cultural values and/or norms influence the issue?
How is the issue addressed differently in varying cultural contexts and situations?
Which cultures or societies are most affected by the issue and why?
Which cultural traditions or beliefs affect treatment(s)?
Ethical
What laws pertain to the issue?
What ethical obstacles affect how the issue is addressed in the community?
How do ethical theories apply to the issue?
How are money, power, and control matters related to the issue and its treatment?
Common Approaches to Analytical/Mathematical Inquiry
Focus on socioeconomic factors or financial data related to your issue
Analyze statistics and develop a statistical understanding of your issue
Decide to delve deeply into one specifically important research study and analyze its findings in order to understand the issue
Everything will depend on the topic and the issue to be resolved
Keep in mind that for each perspective of inquiry, we take two research steps.  The first step is to select one of the level 1 research questions.  This will help you determine the ideal approach to take for your inquiry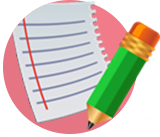 Stuck with a homework question?  Find quick answer to Accounting homeworks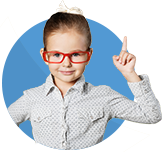 Need help understanding a concept? Ask our Accounting tutors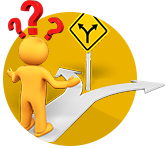 Get access to our databanks of Discussion questions and Exam questions
How We Safeguard Your Tutor Quality
All tutors are required to have relevant training and expertise in their specific fields before they are hired. Only qualified and experienced tutors can join our team

All tutors must pass our lengthy tests and complete intensive interview and selection process before they are accepted in our team
Prior to assisting our clients, tutors must complete comprehensive trainings and seminars to ensure they can adequately perform their functions
Interested in becoming a tutor with Online Class Ready?
Share your knowledge and make money doing it
1. Be your own boss
2. Work from home
3. Set your own schedule