Discussions and homework support for your
English Class
Sample Annotated Bibliography
What is a Annotated Bibliography
An annotated bibliography might be an overview of a topic, or it might be something you write in preparation for a specific research essay.
Many annotated bibliographies include:

A citation to the article, chapter, or other work
Qualifications of the author or authors
Mention of the methods the authors used
A summary of the argument and/or findings
Evaluation of the work, for example the logic of the arguments or value of the evidence
How this work supports your own research

Guidelines in Writing Annotated Bibliography
The text and the reference list should be double-spaced unless your teacher instructs you otherwise.
Numbering starts on the title page, at the top right of the page.
Reference list entries must have a hanging indent
There should be 1 inch margins all around (top, bottom, left, and right) on each page.
Use Times Roman font, or a similar serif font, size 12.
Each paragraph should be indented.
Annotated bibliographies are usually 150-200 words.
This annotated bibliography is 200 words.
Citations are place in alphabetical order.
Use a hanging indent for citation and annotation, unless otherwise instructed
Works Cited
1. Linder, Professor Douglas O. "The Trial of Orenthal James Simpson: An Account." Famous Trials, famous-trials.com/simpson/1862-home. Accessed 15 Nov. 2017.
This website offers a complete depiction of the People vs. Simpson case. It chronologically lists the events of the case. This website document includes photos of the trial including attorneys and witnesses. This document also explores the attention brought to the case from the media.
2. Parker, Ryan. "'Is O.J. Innocent? The Missing Evidence': Experts Dig Into O.J. Simpson Son Theory." The Hollywood Reporter, 16 Jan. 2017, www.hollywoodreporter.com/live-feed/is-oj-innocent-missing-evidence-experts-dig-oj-simpson-son-theory-964534. Accessed 15 Nov. 2017.
This article explores the theory that the TV Show 'Is O.J. Innocent? The Missing Evidence'. The theory that OJ Simpson's son is responsible for the murders of his mother and her friend is explored in this article. The article includes a clip from this TV show broadcasting this theory.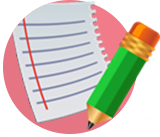 Stuck with a homework question?  Find quick answer to Accounting homeworks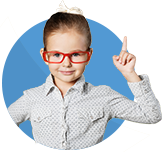 Need help understanding a concept? Ask our Accounting tutors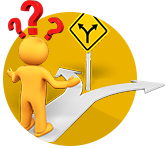 Get access to our databanks of Discussion questions and Exam questions
How We Safeguard Your Tutor Quality
All tutors are required to have relevant training and expertise in their specific fields before they are hired. Only qualified and experienced tutors can join our team

All tutors must pass our lengthy tests and complete intensive interview and selection process before they are accepted in our team
Prior to assisting our clients, tutors must complete comprehensive trainings and seminars to ensure they can adequately perform their functions
Interested in becoming a tutor with Online Class Ready?
Share your knowledge and make money doing it
1. Be your own boss
2. Work from home
3. Set your own schedule