Discussions and homework support for your
History Class
The Second Great Awakening
The Second Great Awakening
Religious revival movement


Begins in the 1790's

Led to evangelical crusades – second half of

19

th

century

Began in New England

White women become involved in religious

revivals and gain a new role outside of the home
Evangelical Crusades
Ministers support the idea that women are morally superior

to men.

Ministers and women created a mutually

dependent relationship

Ministers need women to bring membership

into the church

Women need ministers to support them in

participating in the church

A woman's conversion would lead to family

conversion

Camp Meetings spread and attracted crowds –

women gather in groups
Ideology
Christian virtue could outweigh original sin

Mothers were responsible for her children's souls

Women take this new responsibility and will in time step outside of the home to help correct

the behavior of others
Experiences Gained
Provided:

a community outside of the home among like-minded women

potential and opportunity for women (specifically white Christian women)

However, minister's support also meant control

Women were warned to avoid leadership roles
The Next Step
As time passed, women took the role of being the

moral compass

for the family

In time they will do the same for the community

This led to benevolent societies (charities)

Learned new skills, network, help their communities and it is a big step in becoming active

participants outside of the home.
Benevolent Societies and Moral Reform
Female societies for pious (religious) purposes

opened doors for women's entrance into public life

First 3 decades of the 19

th

century

All emerged out of religious revivals

To care for the destitute

To work against poverty and vice – especially in urban

areas

Provide employment for the poor
What They Gained
Created social and civic networks

Developed experience in organization and tactics

Made contributions to benevolence and reform

Extended their skills they already had

Provided a steppingstone from domestic life to public life

The skills gained are the same that will be used for abolition and women's rights in

later years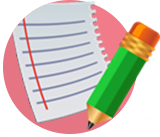 Stuck with a homework question?  Find quick answer to Accounting homeworks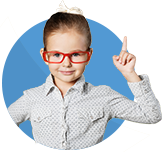 Need help understanding a concept? Ask our Accounting tutors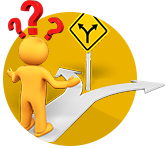 Get access to our databanks of Discussion questions and Exam questions
How We Safeguard Your Tutor Quality
All tutors are required to have relevant training and expertise in their specific fields before they are hired. Only qualified and experienced tutors can join our team

All tutors must pass our lengthy tests and complete intensive interview and selection process before they are accepted in our team
Prior to assisting our clients, tutors must complete comprehensive trainings and seminars to ensure they can adequately perform their functions
Interested in becoming a tutor with Online Class Ready?
Share your knowledge and make money doing it
1. Be your own boss
2. Work from home
3. Set your own schedule