Get Business Administration help
Discussions and homework support for your
Business Administration Class
The Writing Process in the Information Age: Planning Business Messages
The Communication Process
Sender has idea
Sender encodes message
Sender selects channel and transmits message
Receiver decodes message
Feedback returns to sender
Factors That Shape Understanding
Communication Climate
Context and Setting
Background, Experience
Knowledge, Mood
Values, Beliefs, Culture
Barriers That Create Misunderstanding
Bypassing
Differing frames of reference
Lack of language skills
Distractions
Overcoming Communication Obstacles
Realize that communication is imperfect
Adapt the message to the receiver
Improve language and listening skills
Question your preconceptions
Encourage feedback
Learning Outcome 2
Define the goals of business writing, summarize the 3-x-3 writing process, and explain how it guides a writer.
A digital message is one that is generated, stored, processed, and transmitted electronically by computers using strings of positive and nonpositive binary code (0s and 1s).
Defining Your Business Writing Goals
Purposeful
Economical
Audience oriented
Introducing the 3-x-3 Writing Process
Prewriting
Analyze audience & purpose.
Anticipate audience and its reaction to message.
Adapt message to audience
Drafting
Research background, collect info.
Organize info.
Draft first version.
Revising
Edit for clarity.
 
Evaluate whether the message will accomplish goals.
Pacing the Writing Process
Prewriting 25%
Drafting 25%
Revising 50%
Learning Outcome 3
Analyze the purpose of a message, anticipate its audience, and select the best communication channel.
Why are you sending the message?
What do you hope to achieve?
Primary Purpose: To inform and to persuade
Secondary Purpose: To promote goodwill
Anticipating and Profiling the Audience
Primary Audience
Who is my primary reader or listener?
Personal and professional relationship?
How much is known about topic?
Person's education, beliefs, culture, attitudes?
Will reaction be neutral, positive, or negative?
Secondary Audience
How is secondary audience different from primary?
Supply more background information?
Reshape message for secondary audience?
Remember that receivers will be thinking…
WIIFM
Factors Affecting Channel Choice
Message importance
Amount and speed of feedback
Need for permanent record
Cost
Degree of formality
Confidentiality and sensitivity
Receiver's preference
Receiver's technical expertise
Ten Levels of Richness in Today's Workplace Communication Channels
FACE TO FACE – Best for persuasive, bad-news, and personal messages
TELEPHONE – Best choice when two people cannot meet in person
VIDEO CHAT – Best for group interaction and consensus-building when members are dispersed
E-MAIL – Best for routine messages that do not require immediate feedback
IM – Best for short online messages that need a quick response
LETTER – For external messages that require formality, sensitivity, or a written record
MEMO – To distribute interoffice information, especially when e-mail is unavailable
BLOG – To share ideas with a wide Internet audience and encourage responses
REPORT – To deliver considerable data internally or externally
WIKI – To provide a repository for digital information that can be easily changed
Learning Outcome 4
Employ expert writing techniques such as incorporating audience benefits, developing the "you" view, and using conversational but professional language.
Focusing on Audience Benefits
Empathy:
Putting yourself in the shoes of the receiver.
How can you solve their problems, save them money, or just understand their problems?
Cultivating the "You" View
"I, We" View
NOT: The warranty begins right away.
NOT: We have created an account dashboard that we love.
"You" View
BUT: The warranty starts working for you immediately.
BUT: Your account dashboard gives you complete control.
"I, We" View
NOT: We take pleasure in announcing an agreement we made with Dell to allow us to offer discounted laptops in the student store.
NOT: I have a few questions on which I would like feedback.
"You" View
BUT: An agreement with Dell allows you and other students to buy discounted laptops at your student store.
BUT: Because your feedback is important, please tell us your thoughts.
Emphasizing Receiver Focus
Sender Focus
NOT: We are requiring all staffers to complete these forms in compliance with company policy.
NOT: Because we need more space for our new inventory, we are having a two-for-one sale.
Receiver Focus
BUT: Please complete these forms so that you will be eligible for health and dental benefits.
BUT: This two-for-one sale enables you to buy a year's stock of supplies but pay only for six months' worth.
Being Conversational
Sound conversational but professional.
NOT:   BTW, your report was totally awesome!
BUT:   By the way, your report was well written.
NOT:   The undersigned requests that all appropriately   completed performance reviews be returned to the writer by the deadline of June 15.
BUT:   Please return all performance reviews by June 15.
Learning Outcome 5
Improve the tone and clarity of a message by using positive and courteous expression, bias-free language, plain words, and precise terms.
Improving Tone With Positive Expression
Negative Expression
You overlooked
You state that
You failed to
You claim that
You are wrong
You do not understand
Your delay
You forgot to
Hidden Message
You are careless
But I don't believe you.
What were you thinking?
It's probably untrue.
I am right.
You are not very bright.
You are at fault.
Improving Tone by Being Courteous and Sensitive
Express courtesy.
NOT: You must complete the report.
BUT: Please complete the report.
Employ bias-free language.
NOT: Our office girls can do this.
BUT: Our office workers can do this.
Developing Clarity
Prefer plain language and familiar words.
NOT: The remuneration is…
BUT: The salary is…
Use precise, vigorous words.
NOT: Please contact me.
BUT: Please e-mail (or text) me.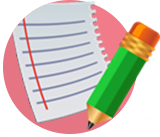 Stuck with a homework question?  Find quick answer to Accounting homeworks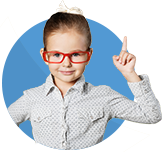 Need help understanding a concept? Ask our Accounting tutors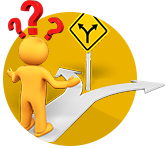 Get access to our databanks of Discussion questions and Exam questions
How We Safeguard Your Tutor Quality
All tutors are required to have relevant training and expertise in their specific fields before they are hired. Only qualified and experienced tutors can join our team

All tutors must pass our lengthy tests and complete intensive interview and selection process before they are accepted in our team
Prior to assisting our clients, tutors must complete comprehensive trainings and seminars to ensure they can adequately perform their functions
Interested in becoming a tutor with Online Class Ready?
Share your knowledge and make money doing it
1. Be your own boss
2. Work from home
3. Set your own schedule